We can reveal the identity of "The Ayatollah" - one of the UK's leading white nationalist YouTubers and a key figure in fascist party Patriotic Alternative (PA) - as James Owens from Hixon in Staffordshire. Owens is a former host of The Absolute State of Britain (TASOB) podcast, published by the US-based Neo-Nazi outlet The Right Stuff (TRS). TASOB has previously described itself as "Britain's most racist podcast".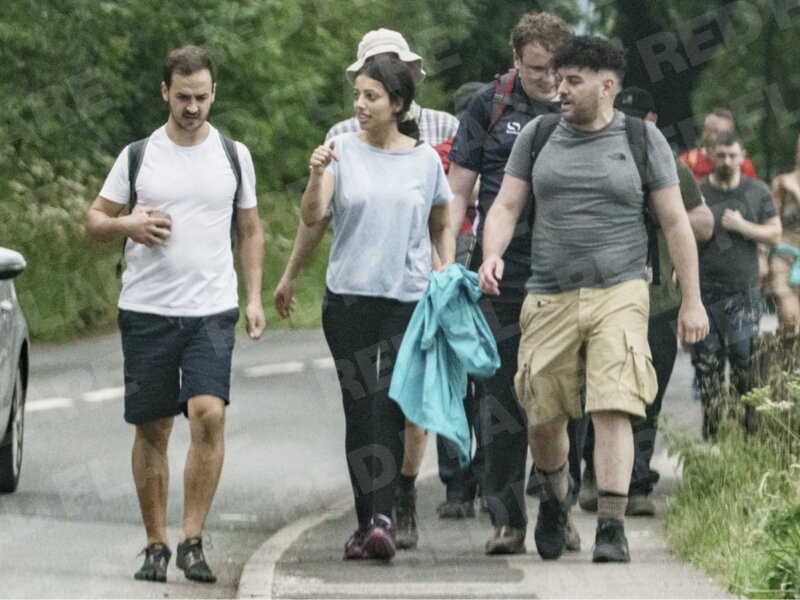 James Owens with other members of Patriotic Alternative during the group's national hike in July 2021.

Credit: Red Flare
Owens stands out for his irate, violent rhetoric, rabid anti-Semitism, frequent use of racial slurs, and his veneration of Adolf Hitler. In one TASOB episode, he said: "We're still fighting Hitler's war, it's just a guerrilla war now". Owens has been an important link connecting British and American neo-Nazi content creators. Leading TRS figures have appeared on Owens' now banned YouTube channel and Owens has discussed having a small following in America.
Owens was kicked off the TASOB podcast for being in a relationship with a mixed race woman. Owens claims to have met this woman through white nationalism and has attended numerous PA events with her at his side. After leaving TASOB, he set up his own YouTube channel, which was endorsed by PA and has featured PA organisers and other prominent fascists as guests. As well as promoting PA through his streams, Owens is a regular attendee at the group's events.
Owens regularly advises his listeners on operational security (opsec) measures to conceal their identity. He has taken extensive opsec measures, adopting a London accent when speaking on livestreams and using an assumed name among fellow Nazis.
---
If you have any additional information regarding our investigations or any other far-right organisers or activists, please reach out to us confidentially and securely via encrypted channels, using Signal at +447459331025 or via email at [email protected].
Your contributions are invaluable to us, and we sincerely appreciate your support.
---
Patriotic Alternative Hixon, Staffordshire
---